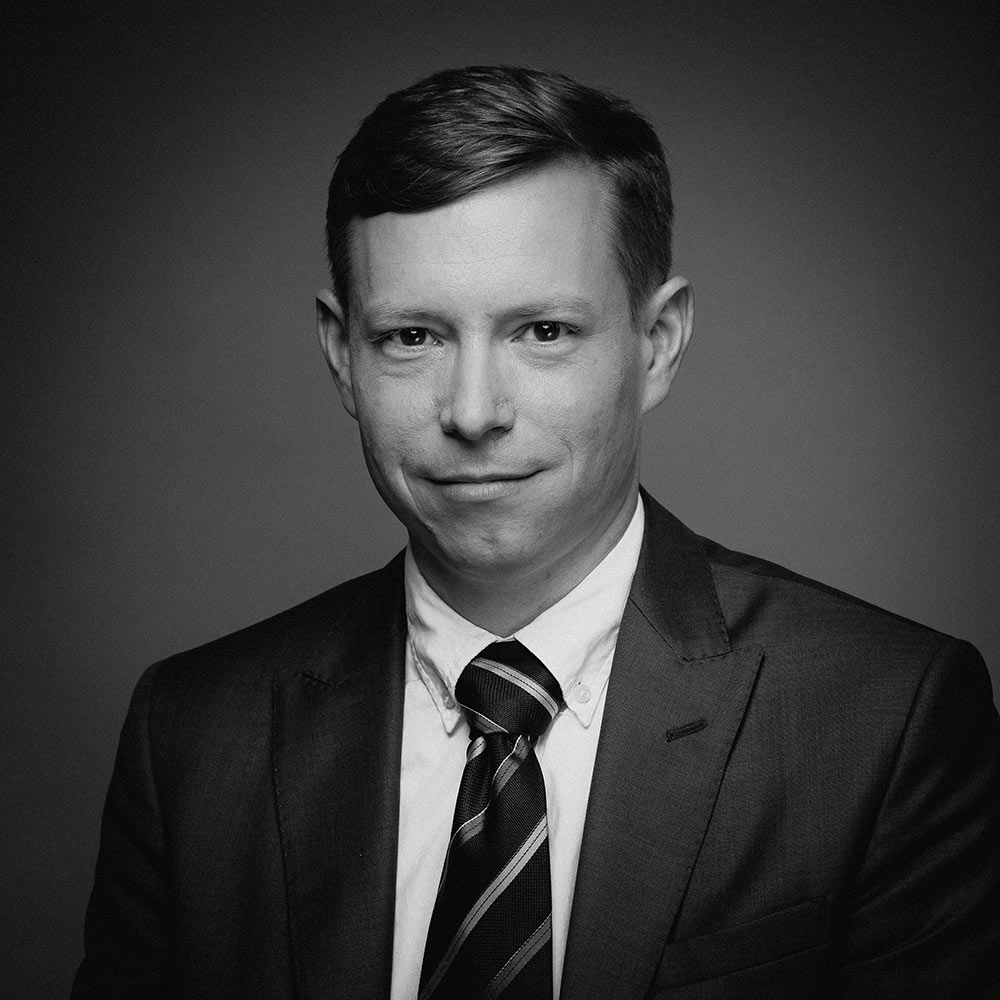 직위:
Junior Partner / Advocate
전문 분야:
intellectual property law, business and commercial law, business arbitration, FIDIC, legal services for Italian and Korean clients
언어:
English, Italian, Korean (elementary)
전문 자격 및 직업 경험
He has a master-level law degree form the University of Silesia, Katowice, Poland, and a postgraduate LLM diploma in private and public international law from the Faculty of International Commercial Law, University of Sunderland.
Marcin is an M&A and crisis management expert. He has advised clients in a large number of projects involving the acquisition, combination, division or conversion of companies.
He advises clients in the drafting and negotiation of agreements related to funding as part of projects run by the National Centre for Research and Development (NCBiR), the Polish Agency for Enterprise Development (PARP) etc. He is also a specialist in negotiating joint venture agreements.
His other areas of expertise include restructuring and coordination of corporate activities when sudden management reshuffling is needed.
Marcin was a pioneer and is a graduate of the Corsi Singoli programme at the Faculty of Law, University of Padua, and an organiser and participant of the Leonardo da Vinci EU traineeship programme at law firm Abbatescianni e Associati in Milan and Rome.
He is a graduate of the School of Italian and European Law at the Faculty of Law and Administration, University of Warsaw, and the H. Grocjusz Centre for Intellectual Property Law, Kraków, Poland.
He is a PhD student at the Department of Civil Law and Private International Law at the Faculty of Law and Administration, University of Silesia, Katowice, Poland.
Since 2012, he been an academic teacher at Poznań Higher Education School of Banking, Local Branch in Chorzów.
In 2012, he was registered as an advocate with the Katowice Regional Bar Association.
Marcin has more than a decade of experience of delivering legal services, working for international law firms, including in Milan, Rome, Sunderland and Warsaw, as well as for a reputable Swiss financial institution in Zurich.
Since 2006, he has held managerial positions at many companies.
He has been part of KBZ's team since 2012.