The first thing KBZ Law Firm does is acquiring information on the potential Client's needs, its business profile and the market in which it operates.
The above is related to the necessity of choosing an optimum form of cooperation, which will suit the Client both from the legal and the financial point of view. We are convinced that our services will support the optimisation of company operations and our outstanding involvement will ensure safety in the day-to-day business activity.
We would like to present our proposal of legal services providing assistance for the Company.
About the KBZ Law Firm
The KBZ Law Firm was established in 1989 and it currently comprises a team of 30 lawyers. The office of KBZ Law Firm is located in the centre of Katowice at 6 PCK Street, in a stylized pre-war tenement of 1930s designed by Karol Shayer. The building offers comfort and discretion during the work, talks and negotiations carried out for our Clients.
Our lawyers combine theory and practice; they not only provide support to companies, but are also engaged in academic and teaching activity and are members of management and supervisory boards of commercial companies. KBZ Law Firm offers legal support for Polish and foreign entrepreneurs developing their businesses in Poland. We do speak English, German, Italian, Czech, Slovak and Korean.
We are a member of the Association of Independent European Lawyers, an international association of law firms based in London (www.aiel.com). It embraces more than 30 law firms, which employ almost 500 lawyers altogether. Our partner law firms enable us to provide legal support everywhere in Europe, in the USA, Russia, Ukraine, South Korea, China and Australia.
Providing legal consultancy services to our Clients, we are guided by the principle of holistic approach, that is, we focus on the close cooperation between lawyers and legal counsels, sworn translators and auditors. This cross-functional approach enables us to solve problems in an efficient and comprehensive manner. Customer satisfaction is our key objective. We are effective, quick and creative when it comes to problem solving.
The team of lawyers and experts of KBZ Law Firm has a vast experience in legal consultancy provided to companies operating in various sectors. We are an independent law firm offering legal services to business entities within the entire spectrum of their company objects, including entities from automotive, power, construction, civil engineering, building renovation, environmental protection and real property industries.
We specialise in the following areas of legal counselling:
economic and commercial law;
real property;
pharmaceutical law;
intellectual property law;
labour law;
environmental law;
commercial contracts;
public procurement law;
debt collection and claim management;
litigation, arbitration and mediation.
Legal support provided by KBZ Law Firm encompasses:
Services provided at the Client's office
At your request, we can delegate our lawyer to work at your company office. Additionally, we ensure an on-going legal support by KBZ Law Firm.
Legal audit of the Client's operations
Before we start the cooperation with a new entrepreneur, we analyse its legal situation in order to properly address our activities. At the beginning, we ask for all kinds of legal documents (company deeds, contracts with employees and co-operators, suppliers and customers, etc.), which are examined in terms of their compliance with legal regulations as well as in order to determine possible risks that may be associated with them.
Hot-Line
This service includes legal analysis of:
all provided documents;
required contracts for employees and customers together with non-disclosure agreements;
required contracts related to the Client's operations;
and a required advice.
E-mail contact
Our experience with Clients operating in debt trading, service, trade and production sectors shows that e-mail is the most important communication method. This is how we maintain contact with our Clients if written form is not required, as it ensures quick access to important documentation and information.
Representing the Client and participating in negotiations
Executing and negotiating contracts is an inherent element of business operations. We carry out negotiations and processes concerning all kinds of contracts, debt collection, real property or construction works on behalf of our Clients. We have gained experience in providing consultancy services related to negotiating and securing contracts of the value of several dozen million Euro.
Legal representation before courts and bodies of all levels
This service includes both support in the proper management of a given problem even before the institution of legal proceedings as well as the representation before courts in the case of disputes and conducting arbitration proceedings. The Client receives both the physical presence of an attorney during the proceedings and the preparation of required documents.
Insurance
KBZ Law Firm holds an insurance policy with the limit of indemnity of PLN 4 million.
Confidentiality
The contents of this information are strictly confidential, therefore the parties undertake not to disclose them to any third parties, except as otherwise provided by law. KBZ Law Office is obliged not to share, disclose or use information identified as the Client's trade secret.
Our Team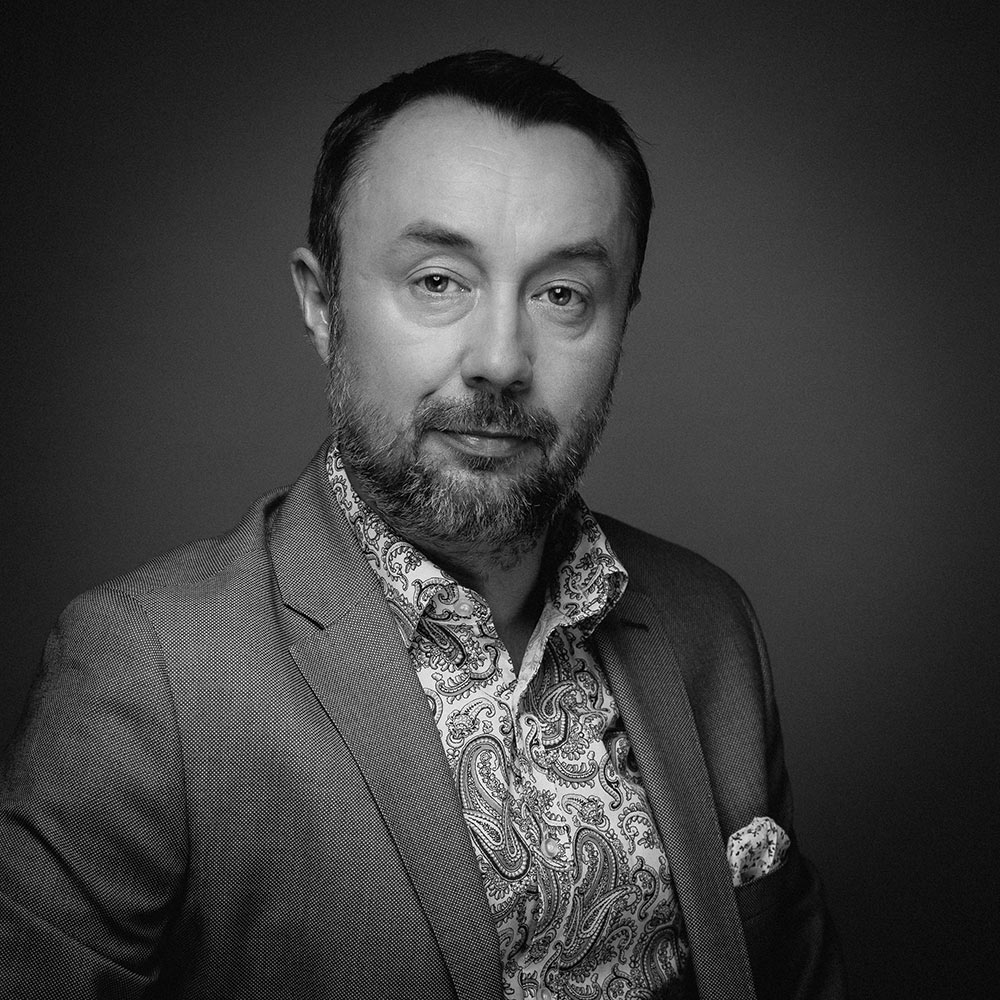 ALEKSANDER STUGLIK
Managing Partner
He completed doctoral studies at the Faculty of Law and Administration of the University of Silesia in Katowice.
A Foreign Lawyer registered in the American Bar Association and the Law Society of Ireland.
An active manager working for Polish and foreign companies, including Czech and American ones.
A member and commercial proxy of the Regional Board of the Chamber of Commerce and Industry in Katowice.
He worked for the IT sector, including the so-called 'passportization' of TP S.A. network, since 1997. Then he provided services to business owners in various industries as well as local government units, at the same time working as a junior lecturer at universities and as a trainer in Polish and foreign training companies.
A member of the International Association of Independent European Lawyers based in London since 2004, and the President of this organisation in the years 2011-2012. He closely cooperates with lawyers from numerous countries, being responsible for the internationalisation of the operations of KBZ Law Firm. He supported investors from e.g. the Czech Republic, Slovakia, the Netherlands, Hungary, Italy, Argentina and the United States in their entry into the Polish market. He provided consultancy services to numerous entrepreneurs expanding to foreign markets. In the years 2007-2009, in cooperation with KMB Solicitors, an Irish law firm based in Dublin, he implemented the KMB-Stuglik Solicitors project that involved legal support to the Polish diaspora in Ireland as well as Irish investors in Poland. He currently carries out projects related to the management of the work of Polish, Czech, Cypriot and Slovak lawyers within the structure of KBZ Law Firm.
Apart from intellectual property law, he also specialises in international tax optimization and non-standard property and capital security solutions. He develops and implements complicated, supranational structures related to the tax shield. He has worked on transformations and mergers of companies with Polish and foreign capital. He participated in due diligence procedures conducted at the request of joint-stock companies in relation to the restructuring of liabilities towards banks.
He has written several dozen articles and books on copyright law, commercial law as well as tax and labour law.
---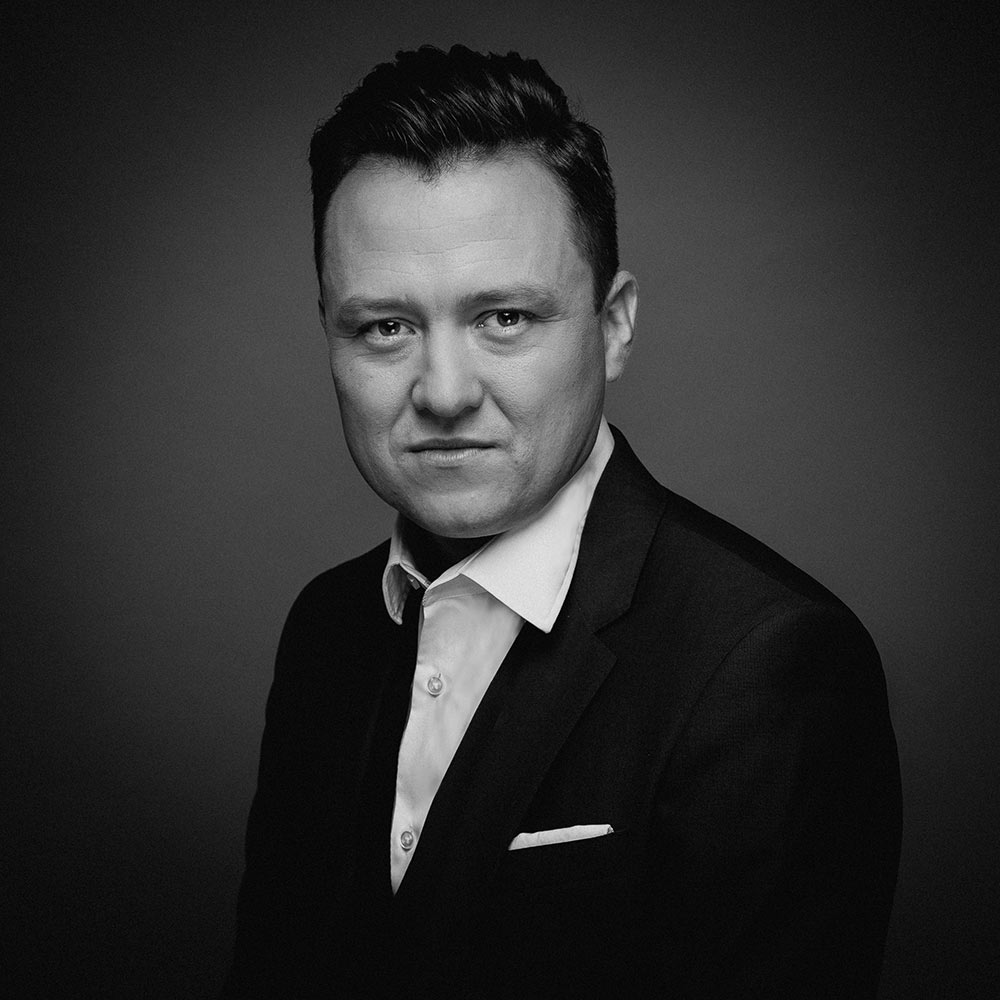 KRZYSZTOF ŻURADZKI
Managing Partner – Advocate
He graduated from the Faculty of Law and Administration of the University of Silesia.
He manages a team specialising in construction law, energy law and entrepreneur restructuring processes.
At KBZ Law Firm he is responsible for relationships with the Clients.
From the very beginning of his practice, he has provided an on-going corporate and legal support related to investment processes. He participates in procedures associated with establishing, transforming or re-registering businesses.
Krzysztof has experience in matters related to real property and company audits, company takeovers (acquisition of shares) as well as investment projects, in particular regulated contracts based on FIDIC templates. The largest contracts he has dealt with was related to the construction of motorways of the unit value exceeding PLN 2.2 billion.
He has participated in negotiations with representatives of public administration bodies concerning public aid and subsidies. He often represents entrepreneurs in administrative proceedings.
Krzysztof usually deals with economic, bankruptcy and commercial law, specialising in company restructuring, real property and debt trading.
Krzysztof provides advice to Polish and foreign entities on the establishment of business entities (subsidiaries, branches) in Poland. Krzysztof supports numerous Polish and foreign companies with respect to legal aspects of their operations. In the years 2008-2009 he participated in KMB Stuglik Solicitors project implemented in Dublin in cooperation with KMB Solicitors Law Firm. He is also a trainer and conducts training for the Chamber of Commerce and Industry in Katowice.
---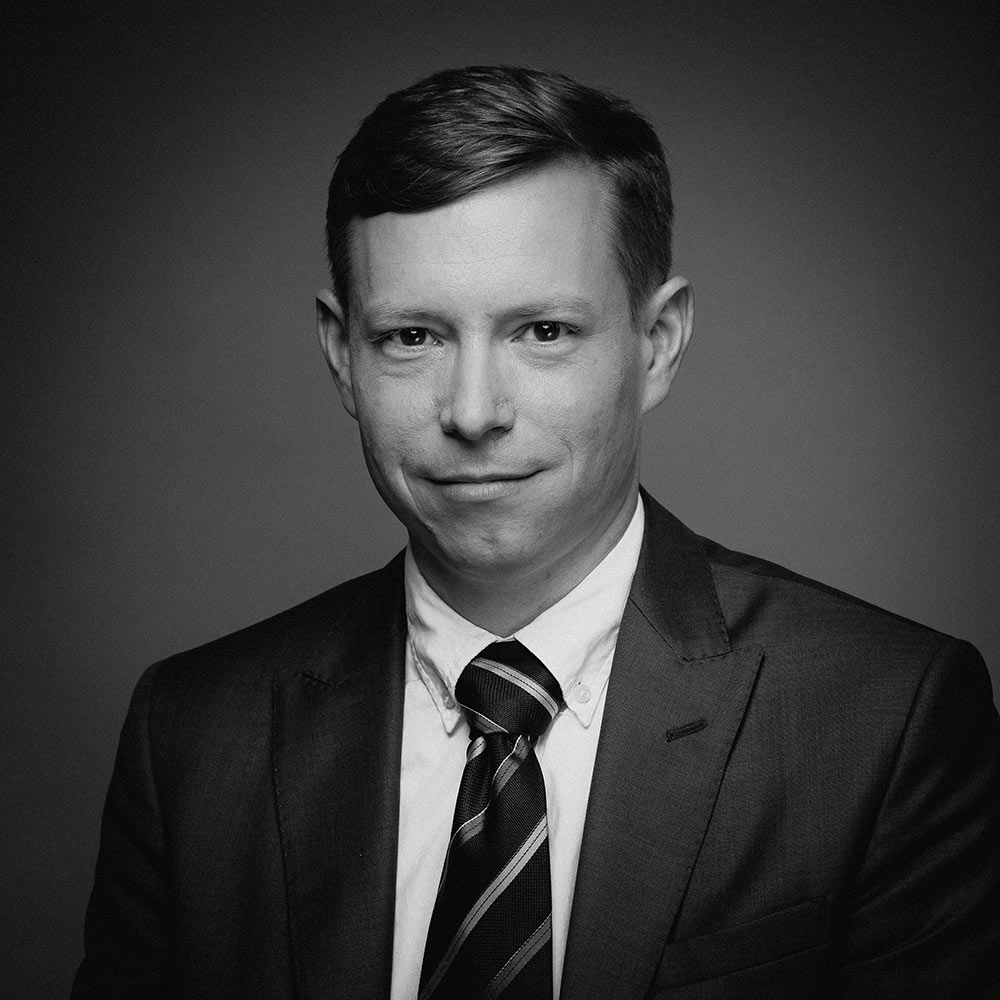 MARCIN BARCZYK, LL.M.
Junior Partner
His educational background includes an MA at the Silesian University (PL), Law at the Università degli Studi di Padova (IT) and an LL.M. at the University of Sunderland (GB).
He is a business lawyer focused on Korean Clients and serial entrepreneur. Makes use of his well-earned courage, experience and legal background with day-to-day business management.
Marcin has worked in international law firms in Milan, Rome, Warsaw and Zurich for the top worldwide known Swiss financial institution. Gained over 8-year international business experience with a focus on market launch of new brands, goods and services in Europe. Marcin specializes in expansion and execution all aspects of market entry, business model, product development program, innovation implementation, company building and startups. He is able to evolve and to fit the circumstances that are constantly changing. Presents multitasking ability and manages time successfully by handling many activities and projects. Has a remarkable eye for detail.
Marcin has been assigned as Senior Counsel to the contracts and intellectual property department. He is responsible for drawing up and assessment of commercial contracts, including transfer of IP rights, agency, distribution, supply, delivery, purchase and sale of goods and services. On numerous occasions he has participated in legal projects concerning drafting task-specific contracts, financing and loan agreements for both domestic and international commercial entities. Marcin has handled proceedings regarding copyrights infringements including a dispute on technological design with the value of 35-million PLN.
Marcin conducted negotiations on behalf of transnational companies and advised them on contracts for the international supply and delivery of goods within the legal regime of the United Nations Convention on Contracts for the International Sale of Goods. With this end in view Marcin prepared various agreements, memorandums and legal opinions in English, Italian and Polish language versions. Marcin handled various arbitration proceedings pending before the Court of Arbitration at the Polish Chamber of Commerce in Warsaw including arbitration concerning a dispute on construction works agreement under the FIDIC provisions and with the value of 24-million Euro.
In addition, Marcin took part in numerous due diligence projects supervised by international law firm. The projects were developed by fifteen to twenty five lawyers and concerned cross-border financial arrangements on shares acquisition, development arrangements involving office buildings, shopping malls and industrial properties as well as a chain merger in a group of companies. The value of the projects varied from 33-million up to 170-million Euro.
---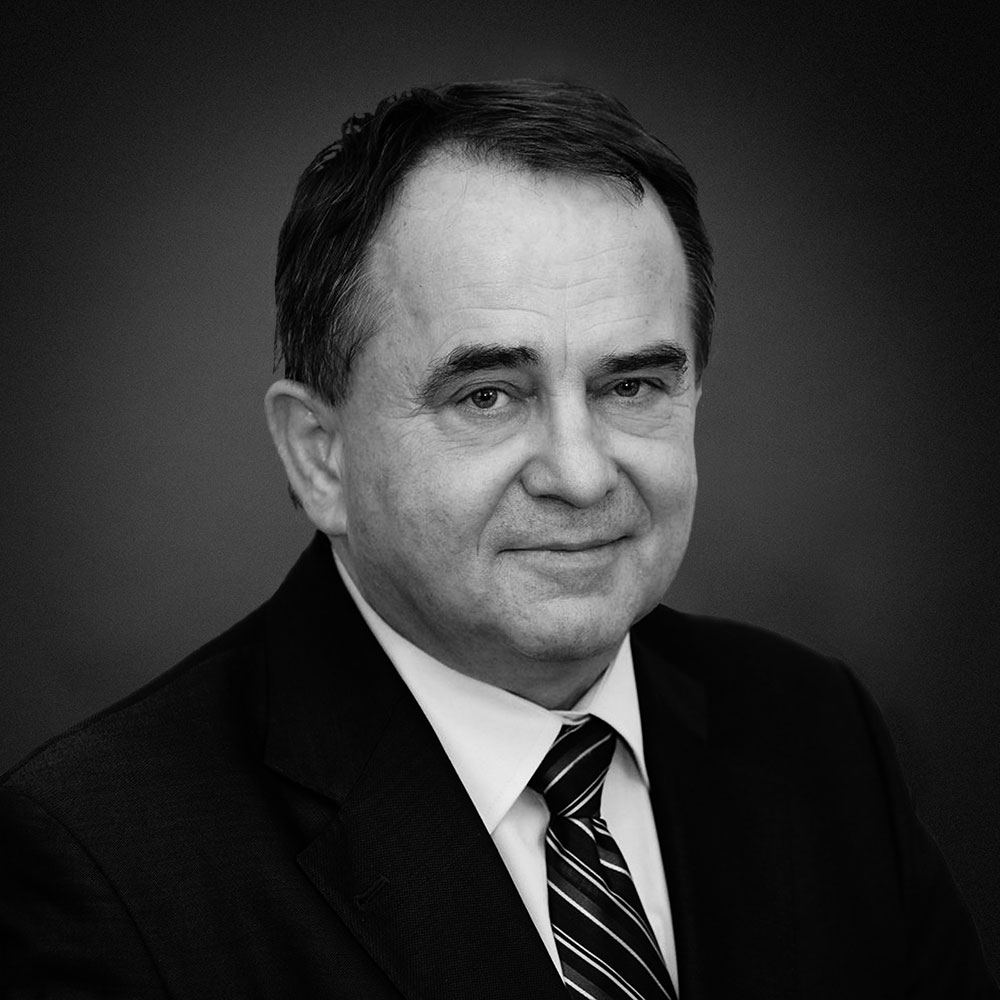 TADEUSZ DONOCIK
Senior Counsel
The former Polish Vice Minister of Economy responsible for: regional policy, SME development, export promotion, foreign trade, technology and technology, tourism, Special Economic Zones, negotiations with the EU in the scope of the above tasks preparation of legal acts the above fields.
Co-founder of the Upper Silesian Economic Bank;
Co-founder and president of the Regional Chamber of Commerce in Katowice;
Co-founder and chairman of the Regional Economic Council, bringing together 24 organizations dealing with economic affairs,
Member of the presidium of the Polish Chamber of Commerce;
Co-founder of the Promotion and Development Agency in Katowice;
Co-founder of Międzynarodowe Targi Katowicki Sp. z o.o., Member of the Supervisory Board and Vice-Chairman of the Supervisory Board;
Vice President of the Polish Chamber of Commerce in Warsaw and since 2004 the 1-st Vice President of the Polish Chamber of Commerce;
Member of the Supervisory Board of Bank Śląski in Katowice;
Member of the Supervisory Board of the Konsorcjum Autostrady Śląskie S.A.;
Co-founder and Chairman of the Economic Parliament of the province Silesian;
Chairman of the Council for the Foundation for the Development of SMEs;
Chairman of the Supervisory Board of the Polish Agency for Enterprise Development PARP;
V-ce Chairman of the Supervisory Board of the Polish Agency for Enterprise Development PARP.
---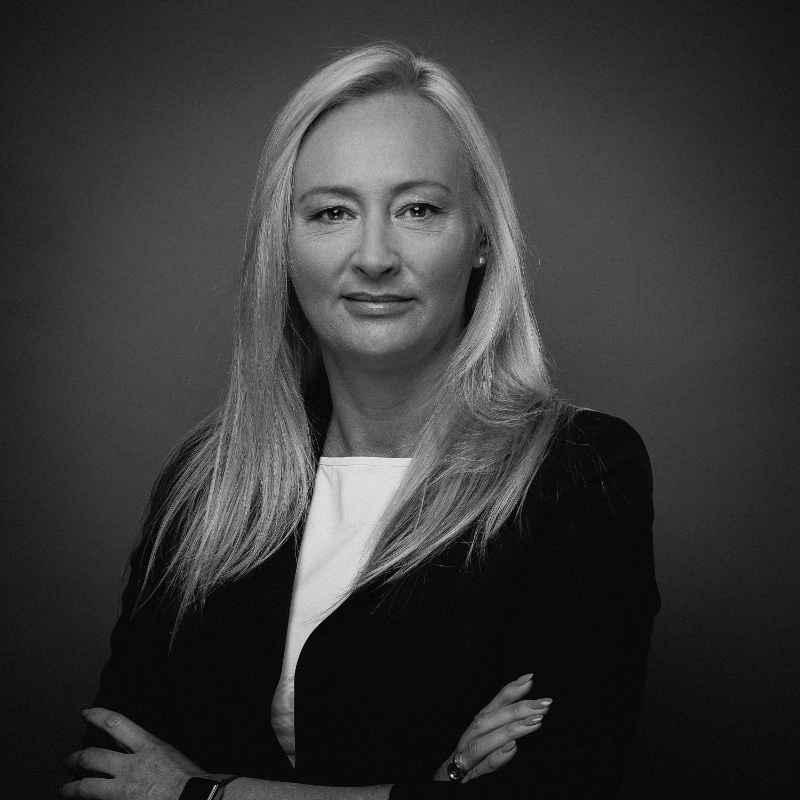 AGNIESZKA PLUCIŃSKA
Counsel – Tax Advisor
Tax advisor with extensive knowledge and experience. Since 1993 she has been running a business in the field of tax consultancy, HR and accounting services for enterprises.
In 1997 she officially entered by the National Chamber of Tax Advisors (No. 02707).
Agnieszka constantly follows changing regulations and analyzes current jurisprudence – as a result of the tax department of KBZ Law Firm is constantly expanding and the group of Clients is rising.
She has been working closely with our law firm for 12 years. She uses her knowledge on many jointly implemented projects (e.g. related to the sale of real estate by public entities to individuals, acquisitions of companies or asset components), and actively participates in the development of tax strategies for both Polish and international clients.
Agnieszka is an important asset of a jointly created package of services that combines legal, tax and accounting services. The comfort of using our comprehensive services is appreciated by Polish and foreign startups interested in the Polish market.
---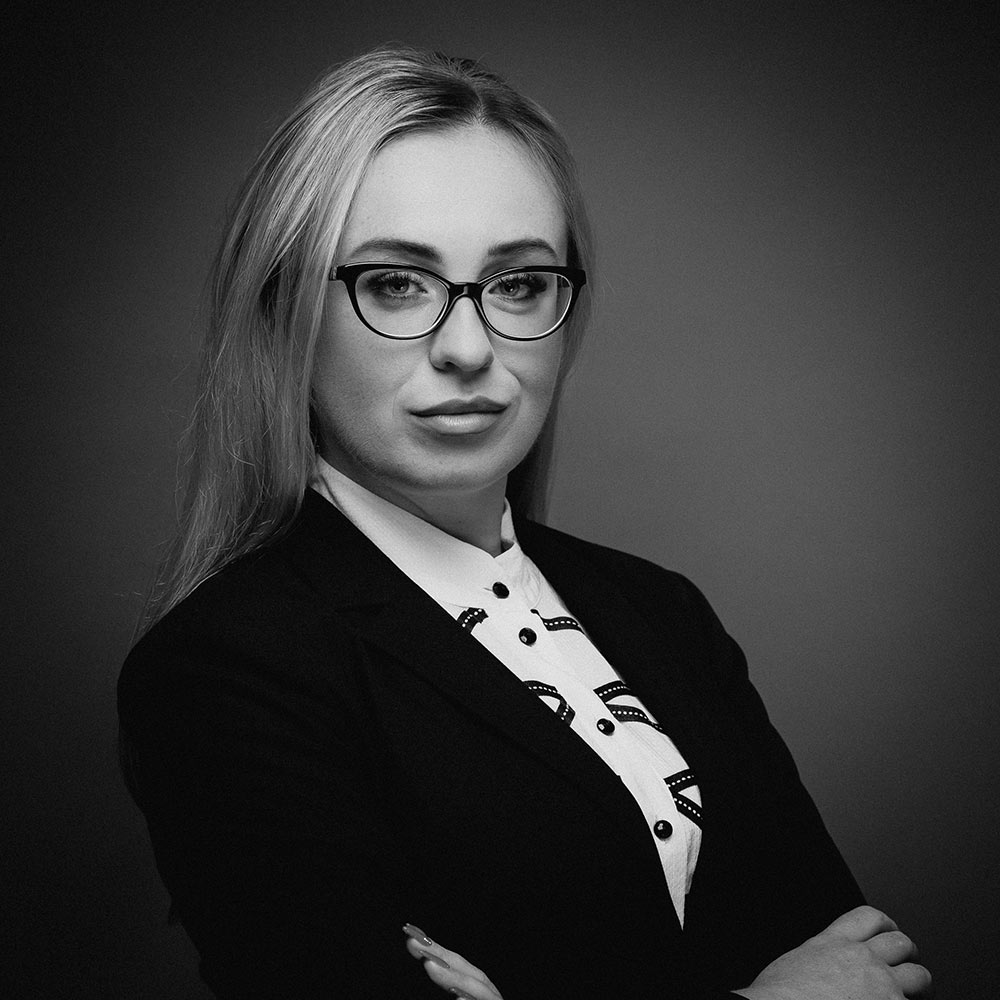 AGNIESZKA PLUCIŃSKA
Senior Counsel – Advocate
She graduated master's degree in law at the University of Silesia in Katowice.
She is a PhD student at the Department of Civil Law and Private International Law at the Faculty of Law and Administration of the University of Silesia in Katowice.
She graduated international Programme in European Private Law for Postgraduates hosted by the University of Münster in Germany.
Joanna has several years of experience in providing legal services. She specializes in civil law and civil proceedings, company law, labour law, mergers, division and any form of company's transformation. She represents Clients in court proceeding and negotiations with state institutions and business partners. Joanna was a speaker at numerous conferences and seminars and author of publications in highly-regarded legal publishing houses. She participated in several due diligence projects.
---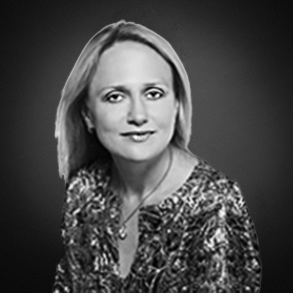 HANA KUNCOVA
Counsel – Advocate
She graduated from the Faculty of Law of the Charles University in Prague.
After working for leading Czech law firms, he runs his own law firm in Prague, employing lawyers and serving entrepreneurs in the areas of commercial law, bankruptcy law, labor law, business law and civil law.
She supports, among others, a leading Czech company from the sports and outdoor clothing industry.
She speaks Czech and English language.
---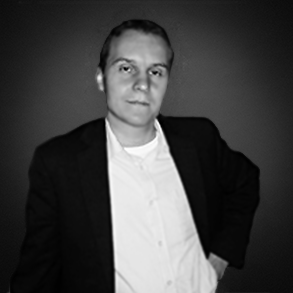 JÁN MIŠURA, PhD
Counsel – Advocate
He graduated of Faculty of Law of Comenius University in Bratislava in 2003.
During his studies and after his graduation he worked as a lawyer in Law, Patent and Trademark firm Neuschl and Partners and thereafter as a company lawyer of the company TESCO STORES SR, a.s.
He speaks Slovak and English language.
In 2005 he successfully passed rigorous exam in the field of study of International Law in combination with Commercial Law and got title doctor juris. In years 2005-2007 he worked as a lawyer in law firms Janas and Krakovsky and later Krakovsky and Partners.
In 2007 he successfully passed Bar Exams and has been registered as an advocate in Slovak Bar Association (Slovenska advokatska komora). He is registered also in Slovak Chamber of Commerce and Industry.
---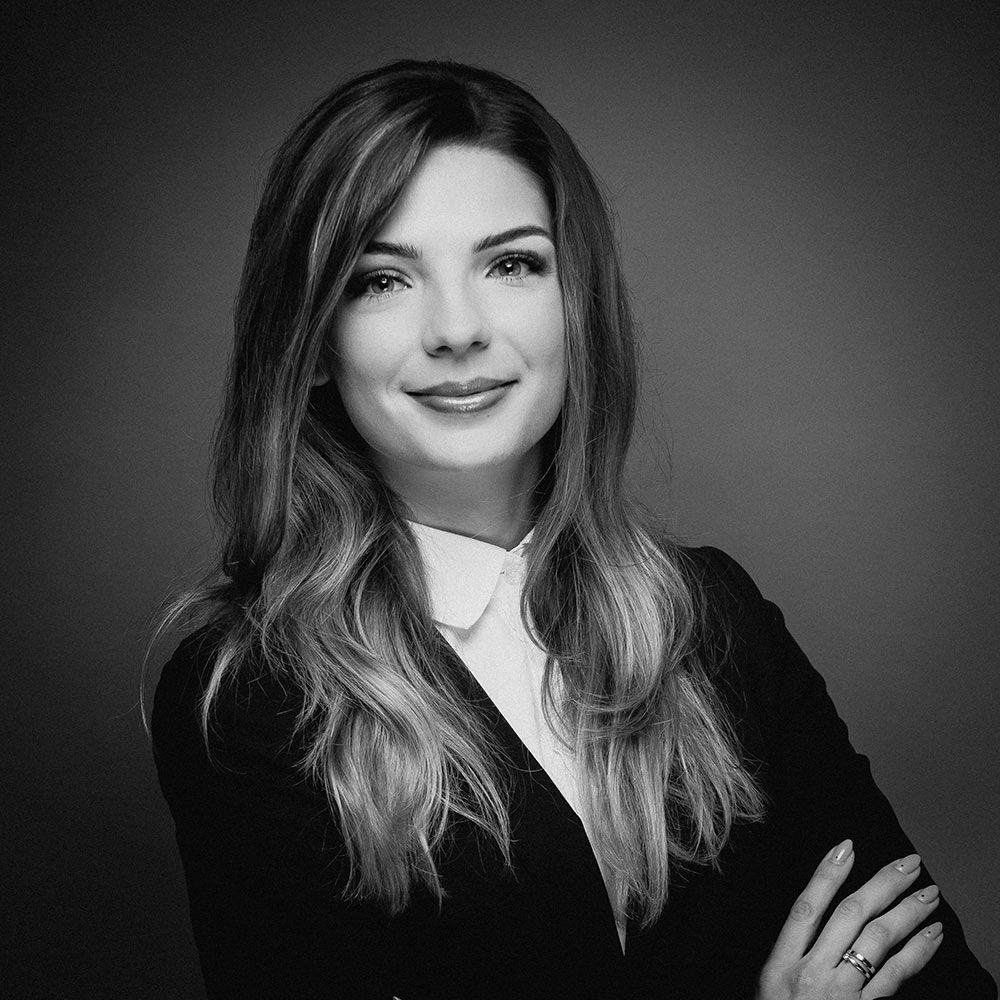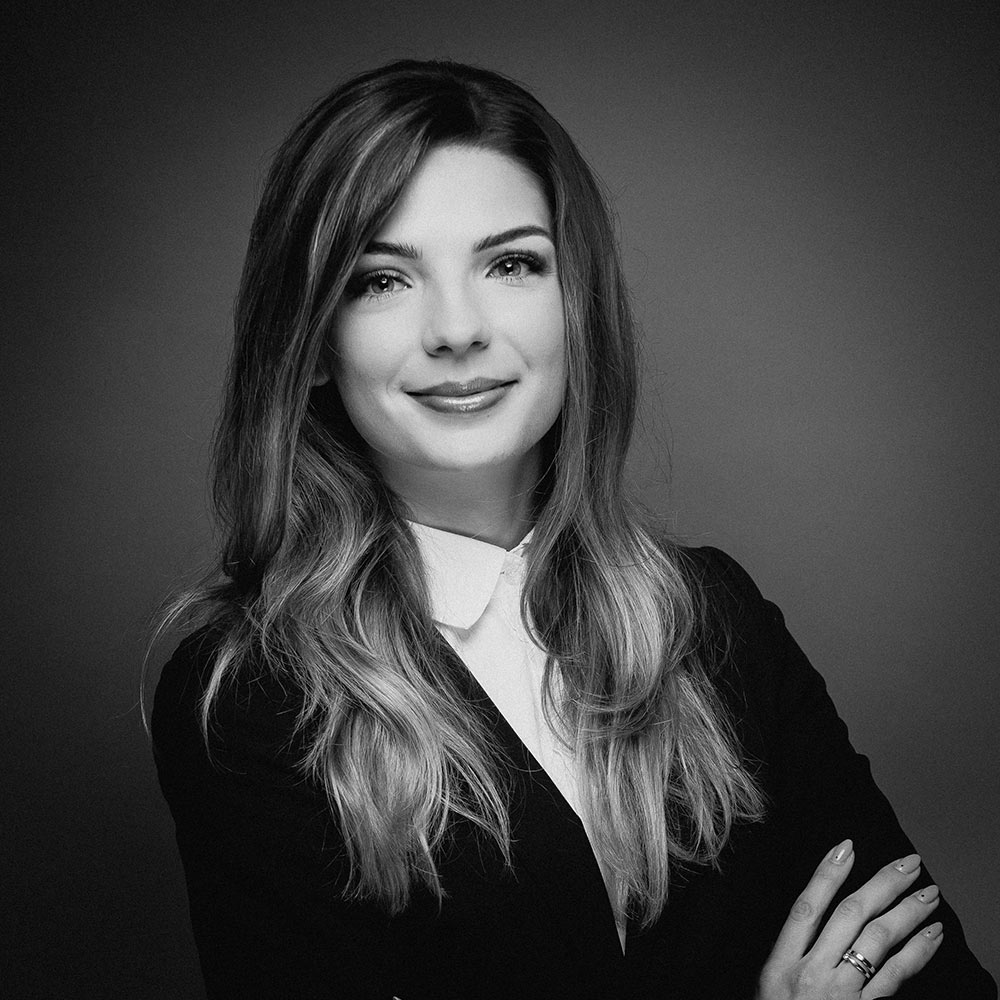 ANETA PAJĄK-KOZUB
Counsel – Attorney at Law
She graduated with the result of an excellent master's degree in law at the University of Silesia in Katowice.
She completed a three-year legal adviser training at the District Chamber of Legal Advisers in Katowice.
PhD student and academic teacher at the Department of Civil Law and Private International Law at the Faculty of Law and Administration of the University of Silesia.
Aneta was a speaker at numerous conferences and seminars and she is an author of publications in highly-regarded legal publishing houses. She graduated two editions of the School of Chinese Law and Culture, as well as the Academy of Polish Arbitration Forum.
Aneta has about six years of experience in providing legal services. She specializes in servicing foreign business clients (with particular emphasis on Korean companies), within which she provides legal assistance in the areas of: labour law, personal data protection law, company law, civil law and civil proceedings. Aneta represents Clients in negotiations with state institutions and business partners as well as in court proceedings. She always tries to best protect the Client's interest.
---