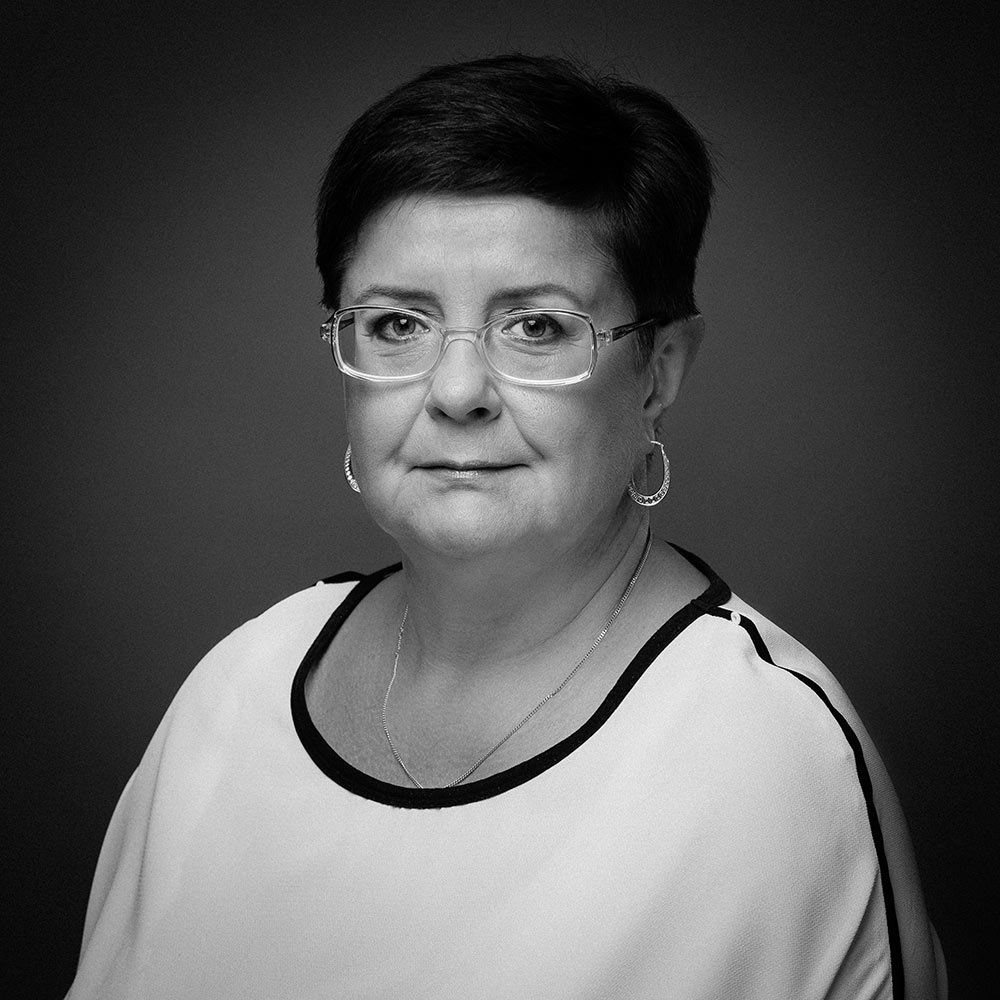 Position:
Administration Specialist
Qualifications and professional experience
She has a degree in management from the Upper-Silesia Enterprise University (GWSP) in Chorzów, Poland, specialising in Enterprise & Business Management.
She began her career in 1982. She is an experienced personnel, payroll, accounting and business management member of our team.
She has been part of KBZ's team since September 2010.